Design to Code
Your Design Files to WordPress
Convert your design files into an ultra high quality, responsive, fast-loading WordPress website. Add easy maintenance, longevity and 5-star support.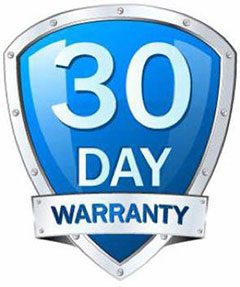 30 Day Website Warranty
Get 30 days free technical support after launch!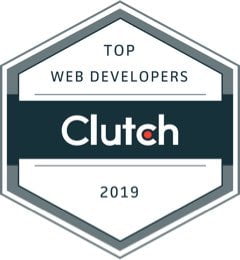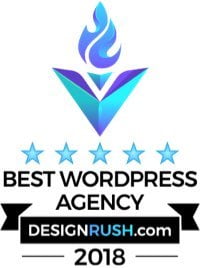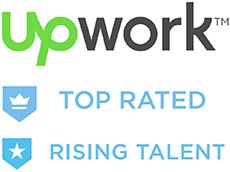 Maximize Performance
Not all WordPress websites are created equal. In fact, the range of performance and quality can be staggering. Get your project done right the first time.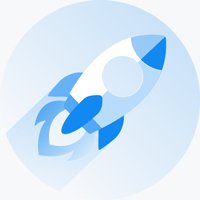 Speed Optimization
Get ultra-fast page load speeds. Test with gtmetrix and Google PageSpeed Insights.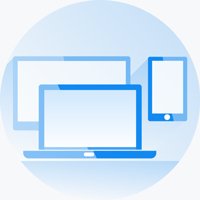 100% Responsive
Your WordPress website will be pixel-perfect on all devices and major browsers.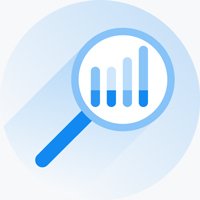 On-page SEO
Technical SEO is now the default set-up. Test on-page SEO factors with seositecheckup.com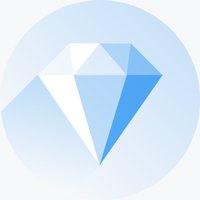 Quality Assurance
Upon delivery, your WordPress website should be fully functional, usable and bug-free.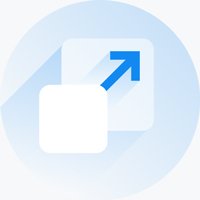 Scalability
Our highly scalable architecture allows you to grow well beyond the average theme.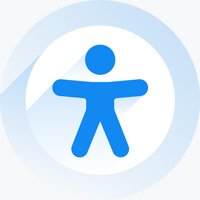 Accessibility
We help ensure your website is ADA / WCAG compliant for those with disabilities.
NDA + white label
We are happy to white-label our WordPress development services and sign an NDA if required. We work with agencies, IT departments and start-ups.
On-time Delivery
Timing is everything - we hit deadlines. And if you want to upgrade to rush delivery, we hit our deadlines harder.
A quick cost-benefit analysis
Build your website on the most optimized WordPress framework.
The future matters. Think about your website's longevity and maintenance costs after 2-3 years.

Common issues with WordPress website development
Obsolete themes

99% of WordPress themes become obsolete quickly. When no new updates get released, you end up stuck in whatever year the last version came out. This greatly increases maintenance costs as you try to keep up with the current year, while constantly patching up security holes and browser bugs.

Custom themes

100% custom coded-from-scratch WordPress themes are generally a nightmare to update to newer versions of WordPress. Unless you have an entire team of dedicated WordPress developers working on releasing new versions of just your website's theme, go with something rock solid, tested and regularly updated from the start. Most custom themes are "obsolete" by definition.

Poor quality themes

Even if the theme manages to keep up with its new version releases, that doesn't mean it won't be a project to update. In fact, most WordPress themes are a massive project to update to their latest versions if they are loaded with plugins, features and complexity. Learn more about theme quality and selecting the best theme possible.

Bloated plugins

Too many plugins increase maintenance costs, bugs, incompatibility, general issues and kill performance. Ironically, even "image optimization" plugins can slow down your website. More features on a website is not synonymous with a better website, especially if those features are gimmicky. It's better to have fewer, high quality, highly necessary plugins than to upload tons of junk plugins and deal with the fallout later.

Low Quality plugins

Bugs, bugs and more bugs... do you enjoy pointing out bugs? Questionably rated or gimmicky plugins will not only drain resources, they can damage your website. Stay away from costly plugin mistakes or anything rated less than 4.6 with less than 10000 downloads.

Poor Content Management

Some WordPress newbie's are convinced by agencies that their front-end website editor is easy and fool-proof. And for the most part, it is... if your swapping text or writing a blog post. The issues with "newbie" based content management start outside the website with incorrect image processing, and end with attempting to add new website modules that conflict with the website's theme.
Solving common issues with WordPress website development
5-star "base" theme

Think of it like WordPress on steroids. It's not a template, but rather a solid foundation and framework for your website. Because our theme has a dedicated team behind it and ongoing long-term support, we can easily manage regular updates, maintenance, security and change requests.

100% custom design

You can still get a completely custom website without completely "custom code." It's far better to build your website on a tried and tested, stable foundation than on flimsy code that expires after several months. We can create any custom design 1:1, maintain code integrity, and maximize website performance without compromising on the back-end or the design.

High Quality Framework

Website optimization goes well beyond using the best WordPress theme. The most important job is setting up and configuring it properly! Your web developer must find the balance between maximizing output while minimizing bloat.

Fewer Plugins

Achieving your website goals using the lowest number of plugins possible is optimal. A solid theme used correctly should already take at least half of the plugins you would normally use off the table. Fewer plugins equals less bloat, higher speeds, less maintenance and better overall performance.

High Quality Plugins

5-star plugins from stable, reputable vendors is the way to go if a plugin is absolutely necessary for a specific function. We never install plugins with multiple features where you only need to use one feature. Plugins should generally be lightweight (minus WooCommerce), seamlessly compatible with the theme, and modified in a way that does not overwrite core functions that would break during an update. We prefer to develop a custom plugin where a lightweight, simple solution is required.
VIEW OUR WORK
Latest Design to WordPress Conversions

100% Customized Premium Theme
We use the absolute best-rated WordPress framework of all time.
Fast & Optimized
Everything is written in JS - no AJAX loading, with complete bootstrap implementation.
Fewer Plugins
You can make any responsive design 1:1 with a comparably low rate of plugin use & maintenance
Future-proof Framework
Big team support with stable and regular version updates keeps your website's life span in the top 2% (with maintenance)
Intuitive & Usable Front-end
Manage your own content with a WordPress editor that's light years ahead of Visual Composer, Divi Builder, Elementor & more!
Design to WordPress Conversion Process
Share your design files
Start by sending us your design files, either via storage link or attachment, along with a short description. We are happy to sign an NDA if required.
Receive a quote / proposal
Depending on the scope of your project, you will receive a quick estimate to start, followed by a detailed, itemized proposal after we gather more information about your technical requirements.
Start your project
Once the proposal is agreed to, we require a 40% deposit to get started. The next 30% milestone payment is due during the halfway mark, and the final 30% is due upon total completion of your project.
Go live!
Once the website is fully reviewed and approved, we will launch it on our server or your server.
Design to WordPress Conversion FAQs
YES. Our websites include speed optimization and on-page SEO by default.
If you wish to exclude any of these items, you may receive a ~20 - 30% discount, but we would strongly recommend solid optimization for the vast majority.
The cost of a website varies significantly depending on the details and scope of your project.
Assuming you don't have any heavy applications or out-of-the-box requests, an initial home page + landing page will generally be the most resource-intensive projects. Every subsequent landing and sub-page generally scales down in cost from that first template.
On average, initial template development (home + landing including a lead gen web form) runs about $1750, and subsequent web pages that are significantly lower usually $150 - $250. Due to economies of scale, the cost per page is better for larger websites, however, we do have recommendations and cost-cutting techniques for smaller websites or single landing pages. Please share your mock-ups with us so we can determine the best approach.
The turn-around time also varies significantly depending on the details and scope of your project.
On average, initial template development (home + landing including a lead gen web form) takes about 2 weeks, while subsequent web pages are significantly quicker to deliver, usually 1-3 days, again assuming you don't have any heavy applications or out-of-the-box requests.
Tell us about your new project.
We'd love to bring your designs to life.