Why Choose us?
Simply put, we care about your business.
This isn't your average "why choose us?" sales pitch. Yes, "We have 10 years experience, we build powerful websites, we listen, we're honest, we're creative, we're friendly.." and so on. But there are more important points to consider before choosing the right web development company.
We are Marketing-Focused
Most web developers don't care about marketing your business. They program websites. They may even program beautiful websites. But that doesn't mean your website will generate any leads. And standard "SEO" packages won't cut it.
In order to convert prospects into paying customers, a website has to be built with your target audience in mind. That means the right sales copy, layout, landing pages, CTAs and lead generation tools have to be implemented. Our focus goes beyond just a beautiful website. Our goal is to convert your traffic into more phone calls, leads and ultimately sales for your business.
We Specialize in Open Source Content Management Systems (CMS)
Your business website should be built on a solid open source CMS platform, such as WordPress. With WordPress, you can edit and manage your own content (if you wish, you don't have to). You will have full ownership and control over your website. If you're not happy with your web developer at any point for whatever reason, you can easily switch to a new one without starting from scratch.
In contrast, with a proprietary content management system, you are locked in with one developer or company who will dictate terms and conditions. Switching can be impossible or costly.
Milestone Payment Plan
Beware of companies who ask for 50% or more of the total project value up front. This is risky business and sparks the most horror stories. Once they have your money, suddenly the tone changes. Communication becomes more difficult, terms become more misunderstood, and well… you probably know the story.
Our payment terms on big projects keep both sides safe. We request a 40% deposit, followed by a Halfway Milestone (30%) and finally, the last payment (30%) is made after project is complete.
Transparent & Affordable Pricing
Even if you have extremely custom requirements for your project, you should at least have a general idea of what it should cost. Are you tired of calling up web design companies only to get an hour-long sales pitch before they give you any prices? That's because their prices vary immensely, and no, not because it's "totally custom." But because they want to gauge what kind of company you are and what your budget is first.
We have nothing to hide. Our fixed prices are visible up front. Our hourly rates are up front. And most of our add-ons are fixed line items. Because honesty is the best policy, and it saves time on both sides.
Optional Maintenance
While we strongly recommend an affordable web maintenance plan and hosting plan with us, we cannot force you. Most professional web design companies make you sign-up for a $200+ monthly term just to keep your website up and running. That's $2400+ annually just to keep it live!
With Itec, you can take your website and run with it: choose your own plan, maintain it yourself, let your own in-house staff manage it or even choose another company for maintenance work. It's your website, it's your code. You're never locked in with some cheap website builder or mass template company.
Praise from our clients
Ancestry Foundation
Perfect finished product!
...[Anna] explained each step of the process and guided us through the development of the new site. All costs were discussed up front, and she explained any additional costs thoroughly when presenting us with options for the site. Overall, a perfect finished product and excellent communication throughout the project.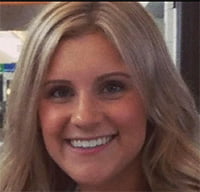 Alex Nelson
King Rose Construction
Very Detailed Oriented and Responsive!
Itec did a terrific job designing my firm's website. They were detailed oriented and responsive. Most importantly, our new website looks so good that one of our largest clients told us that it is one of the best they have seen!

Yoel Borgenicht
IFLYAJET Inc.
Great skill set!
Itec was great to work with! They did an amazing job with revamping our outdated website and bringing it new life. They were patient and very understanding when we needed extra time to provide content. They have a great skill set and couldn't be happier with the results!

Courtney Lee
Sodales Solutions
Honest Advice
...Not only did they build an innovative website for us but they also delivered "top gear value" in other aspects of our business such as upcoming trends for marketing and branding. I trust them because they gave me honest advice, cost effective options as well as leading edge solutions. They just know how to get things done "RIGHT" with a collaborative approach. Plus, they have an amazing "modern art" sense which differentiates them from other web designers out there.

Sana Salam
AST Jewellery
The Only Way To Go!
Great experience working with Anna at Itec. We brought Her our design, she delivered more than we expected and worked within our budget. I looked into other Web Designer in the Toronto Area, and in my opinion Itec is the only way to go!

Sevan Tosun
Mesh Networks
Very Professional and Quick!
Itec was professional and quickly understood what I wanted my website to look like. The whole process was easy and fast. In no time I had my new website up and my customers were commenting on how good it looked. I also say my rankings in Google rise very quickly once the new website was up. I have already recommended them to my customers and will continue to do so. Regards,

Robert Miranda
Junk Truck
Extremely Happy!
I had the pleasure of working with Itec to design and build my website, and I am extremely happy with the work they have done. They are very knowledgeable and excellent at what they do. Frequent updates were very helpful and they kept me very well informed throughout the entire process. Their design work is top notch , I am ecstatic about how well the site came out in the end...

John-Paul Darby
Junk Stars
An amazing job!
Itec did an amazing job. They were great throughout the entire process, always available to answer any question. My requests were updated right away. They were always happy to help...

Jason Kurz
Tell us about your new project.
We'd love to hear about your business and how we can help it grow.